Pramod Kumar KG
Managing Director

Pramod Kumar KG the Managing Director of Eka was the founder director of the Anokhi Museum of Hand Printing at Amber, Jaipur, directed the Jaipur Virasat Foundation and instituted the Jaipur Literature Festival. He is currently co-director of Mountain Echoes, the Bhutan Literature Festival. He has lectured extensively across the world and is a published author with contributions in several books, journals and magazines. Until recently he was the editor from India of the Textiles Asia journal.
---
Deepthi Sasidharan
Director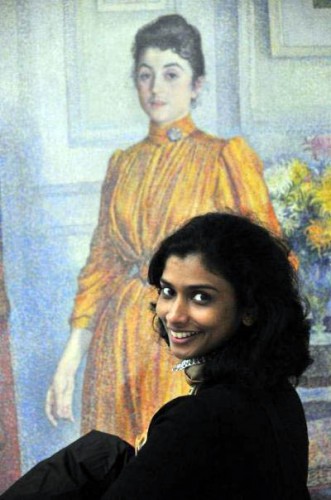 A Fulbright and Fundacao Oriente scholar, Deepthi's intensive research stints at the Metropolitan Museum of Art, New York and in Aveiro, Portugal combined with her academic qualifications in museology provide a comprehensive approach to managing projects. She has curated several exhibitions for important private and Government collections and was previously the Chief Archivist at the Tata Central Archives, Pune. She works with planning projects from inception to execution.
---
Anita Jacob Koshy
Manager – Documentation & Archiving

Anita's area of interest and professional practice lies in collection management- focusing primarily in museum documentation systems and collection care. She has worked on several private and public museum collections across India documenting collections such as the Mahar Regiment of the Indian Army, Government Collections including artist Nicholas Roerich and private Royal Collections at Jaisalmer, Hyderabad etc. She was nominated to visit the United States on the US State Department's International Visitor Leadership Program (IVLP) that facilitated her to officially visit premier public and private museums, art and cultural Institutions across five states to study and observe their collection management systems and storage facilities. She was previously Archivist at the Alkazi Collection of Photography, Delhi.
---
Leela Alexander
Office Administrator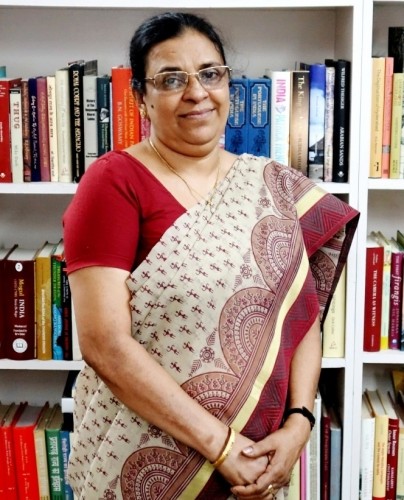 Mrs. Leela Alexander is a graduate of commerce from Kerala University. She has 18 years of experience in office administration and management. She has undergone co-operative training from the Thiruvalla East Co-operative Bank Ltd. With her accounting and co-ordination skills she is at the helm of all administrative activity at Eka.
---
Monalisa Behera
Research Coordinator

Monalisa is a formally trained art historian from St. Andrews University, Scotland and Jawaharlal Nehru University, Delhi. Her research interest lies in early medieval Indian art and architecture, iconography, art between the world wars, and Indian cinema post 1960. She is researching the visual narrative and symbolism of Sakta tantra manifested through the now obscure goddess cults. She has been as a research scholar with the National Mission on Monuments and Antiquities and has work experience working with art galleries, national and international exhibitions, art fairs and biennales. She has worked with renowned Indian theatre Director Amal Allana on a documentation project concerning the life and times of Ebrahim Alkazi, as well as a collaborative cinema archival project called Filmi Jagat for the Alkazi Foundation.
---
Aparna Ramachandran
Archivist

Aparna Ramachandran has a Bachelor's degree in History from Sophia College, University of Mumbai, and a Master's degree in Landscape Archaeology from University of Bristol, England. She has a strong background in research, heritage management, and museum-based programming. As Research Consultant with Lord Cultural Resources, she worked on content development for Buddha Smriti Museum, Bihar, and was part of the Collections Management team during the initial planning phase of Bihar Museum. She has conceptualised, organised, and conducted educational programmes for Dr. Bhau Daji Lad Museum, Mumbai. She was also involved in organising heritage-related programmes for Indian National Trust for Art and Cultural Heritage (INTACH) Mumbai. The most recent addition to her career graph is a stint as Consultant Archivist at Cipla Archives.
---
Sameer
Photographer

Sameer began his journey as a Studio Assistant at Printer's Devil, a Delhi-based printmaking studio. With Printer's Devil, he has gained an exposure in the field of arts and cultural heritage while working on a wide range of photographs and negatives owned by various cultural institutions. He was trained by Mr. Ishan Tankha, a renowned photographer and has assisted him in several exhibitions. He also has experience of working in documentary cinema. He has been working as a commercial photographer and is now interested in working with heritage collections. Being an avid traveller, he has also has a keen interest in travel photography.