Pramod Kumar KG
Managing Director

Pramod Kumar KG the Managing Director of Eka was the founder director of the Anokhi Museum of Hand Printing at Amber, Jaipur, directed the Jaipur Virasat Foundation and instituted the Jaipur Literature Festival. He is currently co-director of Mountain Echoes, the Bhutan Literature Festival. He has lectured extensively across the world and is a published author with contributions in several books, journals and magazines. Until recently he was the editor from India of the Textiles Asia journal.
---
Deepthi Sasidharan
Director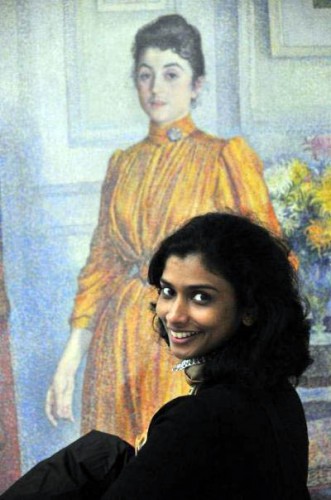 A Fulbright and Fundacao Oriente scholar, Deepthi's intensive research stints at the Metropolitan Museum of Art, New York and in Aveiro, Portugal combined with her academic qualifications in museology provide a comprehensive approach to managing projects. She has curated several exhibitions for important private and Government collections and was previously the Chief Archivist at the Tata Central Archives, Pune. She works with planning projects from inception to execution.
---
Anita Jacob Koshy
Manager – Documentation and Archiving

Anita's area of interest and professional practice lies in collection management- focusing primarily in museum documentation systems and collection care. She has worked on several private and public museum collections across India documenting collections such as the Mahar Regiment of the Indian Army, Government Collections including artist Nicholas Roerich and private Royal Collections at Jaisalmer, Hyderabad etc. She was nominated to visit the United States on the US State Department's International Visitor Leadership Program (IVLP) that facilitated her to officially visit premier public and private museums, art and cultural Institutions across five states to study and observe their collection management systems and storage facilities. She was previously Archivist at the Alkazi Collection of Photography, Delhi.
---
Rini Rajan
Archivist

Rini is a graduate in History and has a Masters in Archaeology and Heritage Management. She has travelled extensively to archaeological sites in Maharashtra and Madhya Pradesh, and was part of an archaeological excavation of an Acheulian site under the ASI. She has documented artefacts under the National Mission on Monuments and Antiquities. She also holds a postgraduate diploma in IT.
---
Monalisa Behera
Archivist

Monalisa is a formally trained art historian from St. Andrews University, Scotland and Jawaharlal Nehru University, Delhi. Her research interest lie in early medieval Indian art and architecture, iconography, art between the world wars, and Indian cinema post 1960. She is researching the visual narrative and symbolism of Sakta tantra manifested through the now obscure goddess cults. She has been as a research scholar with the National Mission on Monuments and Antiquities and has work experience working with art galleries, national and international exhibitions, art fairs and biennales. She has worked with renowned Indian theatre Director Amal Allana on a documentation project concerning the life and times of Ebrahim Alkazi, as well as a collaborative cinema archival project called Filmi Jagat for the Alkazi Foundation.
---
Hitanshi Chopra
Archivist

With a graduate degree in Physics and Masters in Archaeology and Heritage Management, Hitanshi works with inter-disciplinary approach in the fields of cultural management, museum studies and heritage tourism. She has explored various Buddhist and archaeological sites in the Ganga Plain in Uttar Pradesh and extensively travelled to many heritage sites, monuments and museums in Rajasthan. She has interned with the Documentation & Storage Project of Corporate Museum of DS Group, Noida and was part of Paris based MNC for almost a year and also dabbles as a content writer.
---
Senjuti Mukherjee
Archivist

Senjuti comes from an academic background of Comparative Literature and Arts and Aesthetics. She began as a researcher and archivist of Film Publicity Memorabilia at Osian's. For Osianama, a digital archive of arts, cinema and cultural heritage and she has worked across classifications. She has also worked at contemporary art gallery Nature Morte, dealing with both gallery exhibitions and art fairs on an administrative level, often creating a synthesis of writing and visuals. While with the gallery, she also worked on a project with Saat Saath Arts that involved organising and participating in discussions with visiting curators, resident artists and art historians. Besides being an avid traveller, photographer, and cinephile; she also has a keen interest in oral histories and living traditions.
---
---
Chandrika Acharya
Archivist

Formally trained in Cultural Studies, Chandrika has worked as a comic book writer, storyteller and an independent researcher. She has reviewed books for Statesman, Kolkata and is a published writer with Coldnoon Diaries: Travel Poetics and the film journal Silhouette. Her photographic work has been exhibited at the Format Photography Festival 2011. She likes reading and understanding art and its scope for dissent, memory and forgetting, collections and etymology.
---
Leela Alexander
Office Administrator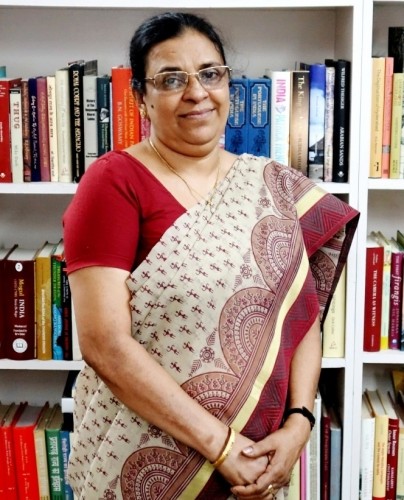 Mrs. Leela Alexander is a graduate of commerce from Kerala University. She has 18 years of experience in office administration and management. She has undergone co-operative training from the Thiruvalla East Co-operative Bank Ltd. With her accounting and co-ordination skills she is at the helm of all administrative activity at Eka.