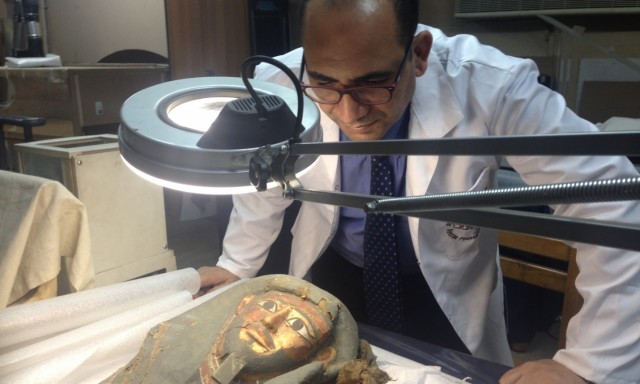 The embattled Egyptian Museum says it has begun to log every act of conservation it makes, as it attempts to restore its reputation following the furore over Tutankhamun's botched beard.
The museum's newly appointed director of conservation, Dr Saied Abdel Hamid Hassan, said he has told his staff to document each change they make to artefacts, and hopes to publish the resulting record accessible online within a year. The decision follows a larger-scale plan to revive the museum in its entirety.
Speaking to the Guardian, Abdel Hamid argued he had a "completely different" attitude to conservation than his predecessor – who oversaw the notorious decision to fix the golden mask of Tutankhamun with the wrong glue – and promised to increase transparency of his department. Click here to read more.