Client: Amrapali Foundation, Jaipur
2013 to 20th January 2018
Amrapali Jewels was founded in 1978 by Mr. Rajiv Arora and Mr. Rajesh Ajmera. Now a registered Foundation, the brand encapsulates the vibrant culture and rich heritage of India. With the goal of reviving and re introducing India's traditional jewellery on a global scale, the founders began their journey in the most remote and rural parts of India. Over the years they have acquainted their clients to traditional and rare Indian jewellery. They have presented contemporary versions of these forms while keeping it true to its original roots.
https://www.vogue.in/content/amrapali-jewellery-jaipur-museum-launch-news/#s-cust2
http://www.thehindu.com/life-and-style/amrapali-museum-to-open-next-january-in-jaipur/article21390236.ece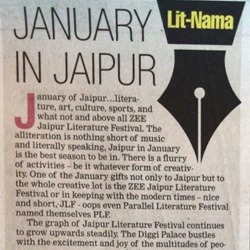 Our role
Eka completed the digitized documentation of the unique collection of daily wear silver jewellery, collected by the founders of Amrapali over the past several decades. Subsequently we were engaged in developing the Amrapali Museum to showcase what is one of the finest collections of jewellery and jewelled objets d'art. The Museum holds a focus collection of tribal silver jewellery from across the subcontinent besides examples of gold, religious, secular objects, precious and semi precious objects. An exclusive preview to the Museum was held on 20th January 2018 prior to its opening to the public.
IMAGES