Fashion in India is not only diverse but transient with a long history of sartorial fusion. Influenced by socio-cultural attitudes fashion moves considerably fast compared to other creative industries. Contemporary designers flexibly mix the traditional designs with modern patterns and styles, which in turn narrates the story of continuity of Indian fashion, centuries old craft and multi-cultural influences.
Fashion in India has a long and lucrative association with royalty. The royals have been the subject of inspiration for countless designers. Time and again designers have found inspiration in the uniqueness, luxurious ornamentation and majestic styling of royal jewelleries and costumes.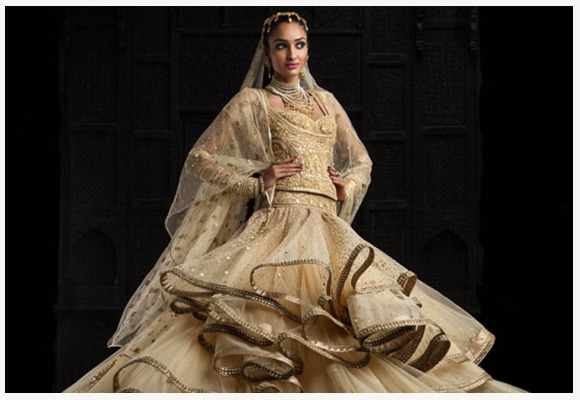 Image Source: www.theluxurychronicle.com/the-modern-mughals-by-tarun-tahiliani
With an intention to give a modern look to the traditional clothing, designers like Tarun Tahiliani, in his 'Modern Mughal' collection for the BMW India Bridal Fashion Week 2014, tried to mix heritage with contemporary style, inspired by the dresses of Mughal emperors and Maharajas.
Other leading designers like Manish Malhotra who believes in presenting India inspired collections has made Indian tradition and aesthetics an important part of his designing aspects. One of his creations worn by the Bollywood actress Shilpa Shetty, shows how the designs of royal jewelleries and costumes have inspired designers to continue the legacy of sophistication coupled with fashion.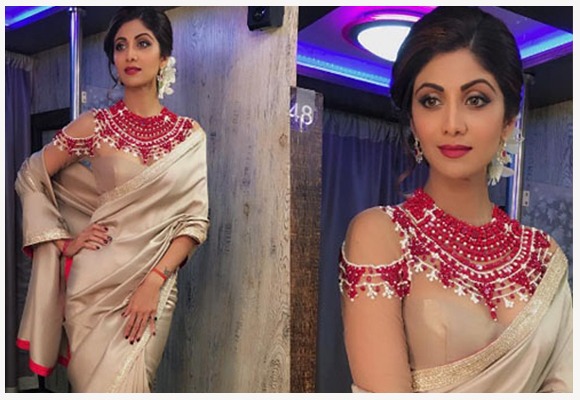 Image Source: http://myfashgram.com/celebrity/shilpa-shettys-stunning-ethnic-attires-are-giving-us-major-outfit-goals-for-diwali/
The actress is seen wearing a nude coloured sari with red border accompanied by a cold shoulder blouse with heavily embellished neckline designed by Manish Malhotra. The neckline draws attention due to striking similarity with the Ruby necklaces worn by the Maharani Ubhalwale of Patiala.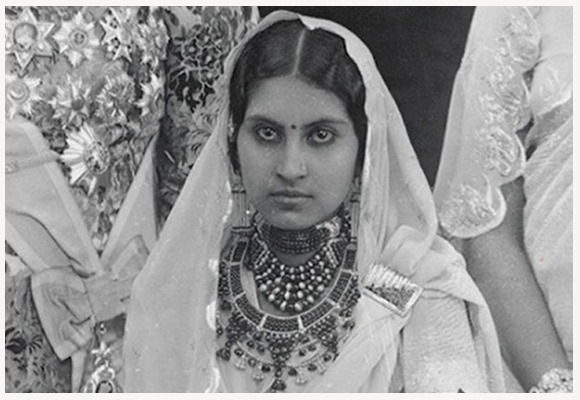 Image Source: www.metmuseum.org/blogs/now-at-the-met/2014/former-incarnations-treasures-from-india
The famous ruby ball necklaces, with pear- cut and briolette rubies, pearls and diamonds set on platinum, were designed by Cartier for the Maharaja of Patiala (1930-38 C.E). It was a gift from the Maharaja Bhupinder Singh of Patiala to one of his Maharanis.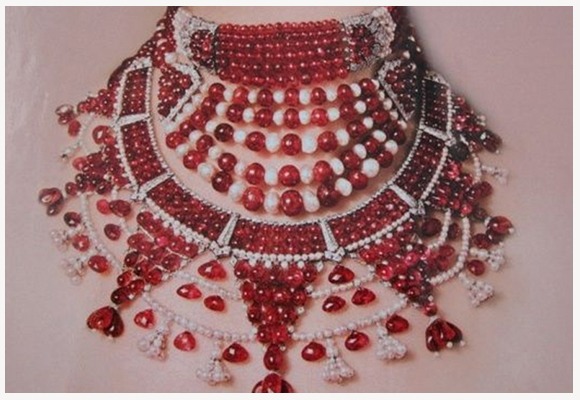 Image Source: https://fi.pinterest.com/pin/562316703444961831/
In recent times, even international fashion houses have started taking inspiration from the rich and majestic designs and craftsmanship of India. There lies a difference between continuation of design trends and the return of old designs. Unlike history although fashion keeps repeating itself, there seems to be certain trends and designs that get lost in the passage of time. Modern designers are coming up with new ideas based on their research and are combining the new with old and forgotten trends, thereby celebrating the culture of the clothes.