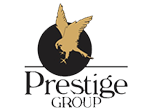 Better known as the Managing Director of the Prestige Group, one of South India's leading Property Developers, Rezwan Razack is also India's Biggest Collector of Indian Banknotes.
Rezwan is very passionate about Indian Paper Money and has made it a specialist hobby. He possesses one note of every variety of paper money pertaining to India since its inception. His collection was built over a period of 40 years, coupled with in-depth research, study and learning on this subject. As a result of his Research on the subject, Rezwan co-authored The Revised Standard Reference Guide to Indian Paper Money. This book was released in January 2012.
Rezwan regularly writes articles researched by him for National and International Numismatic Publications.
Currently Rezwan is the Chairman of the International Bank Note Society – India Banknote Collectors' Chapter. Rezwan was awarded the 2010 Achievement Award by the International Bank Note Society for his significant contribution to The Advancement of Numismatic Knowledge by his article 'Banknotes of Portuguese India'. Rezwan also won the Fred Philipson Award for the best article in IBNS Journal 2010.
To read more on Mr Razack go to https://www.prestigeconstructions.com/about-us-overview/board-of-directors-rezwan-razack/
or to his website http://www.indianbanknotes.com/